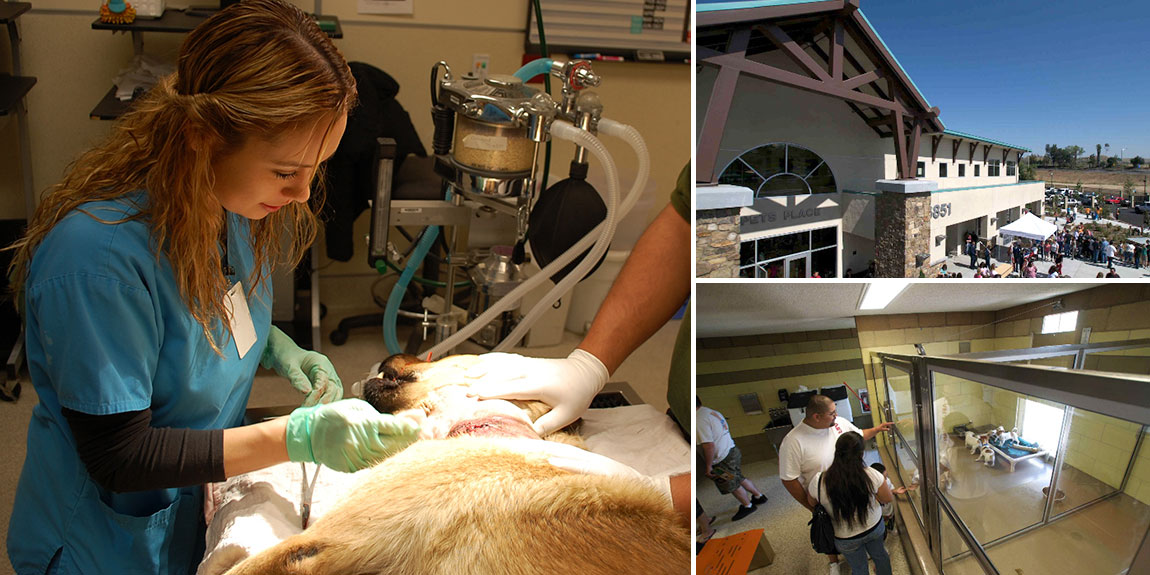 ---
Contact
Address:
Western Riverside County/City Animal Shelter
6851 Van Buren Blvd
Jurupa Valley, CA 92509
Phone:
(951) 358-7387 (PETS)
Toll-free: 1-888-636-7387 (PETS)
Fax: (951) 358-7300
Toll Free:
1-888-636-7387 (PETS)
---
Hours
Monday - Saturday: 10 a.m. to 4 p.m.
Closed Sundays & Holidays
---
Walk-in Services
The following walk-in services are provided to residents of the unincorporated areas of Riverside County or our contracted cities for the following walk-in services:
---
Shelter Services by Appointment 
License Inspection
Volunteer Services
---
Licensing Hours
Monday - Saturday: 10 a.m. to 4 p.m.
Closed Sundays & Holidays
---
Merritt Pet Wellness Center
Low Cost Spay & Neuter Clinic
Low cost spay and neuter surgeries for dogs and cats are offered to pet owners.
Closed Saturday, Sunday, Monday & Holidays
---
Vaccine/Shot Clinic Hours
By appointment only during normal shelter business hours.
---
Phone Hours
Monday - Friday only, 8 a.m. to 5 p.m.
After hours emergency answering service (951) 358-7387
Closed Holidays
---
Field Services Hours
Monday - Saturday: 7:30 a.m. to 5 p.m.
Stand-by Officer on duty during all off hours. 
---
Google Map Directions