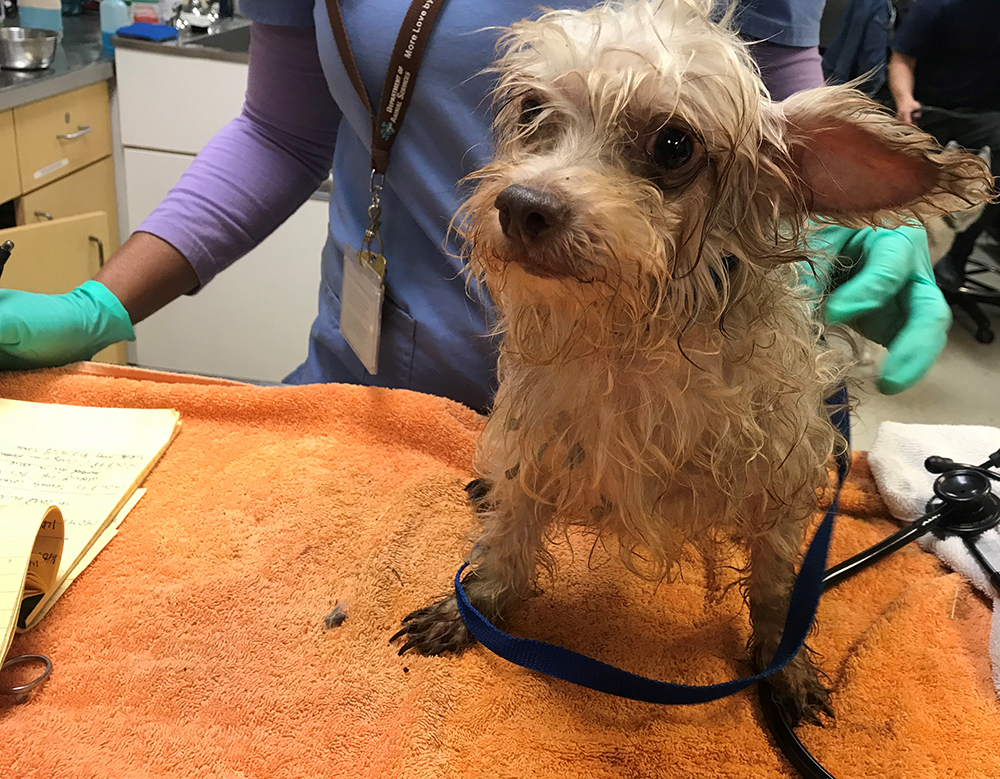 Animal Services Opens Cruelty Investigation
Animal control officers seized 18 dogs from a property in Jurupa Valley Monday afternoon (Nov. 13).
All the dogs continue to receive care today, including one that required pain medications and other treatment. That dog, a 7-year-old female terrier mix, was being attacked by other dogs at the property on Chris Court. A concerned resident heard the commotion and contacted Riverside County Animal Services.
Officer Tiffany Fuller was given permission to view the situation from the property of the concerned resident. Officer Fuller noticed the injured terrier and then attempted to make contact with the property owner. She was unsuccessful in making contact. Officer Fuller alerted her supervisor of the dire situation and Sgts. Dylan Gates and Lorena Barron- Lopez responded.
Sgt. Barron-Lopez observed that the injured dog appeared to be suffering and needed immediate veterinary care. Officer Fuller also informed her that she was able to observe five other dogs that were living in horrid conditions. Those five dogs were crammed into a wire crate standing in their own feces. Other dogs were matted, suffered severe eye trauma, and some had feces stuck in their terribly matted coats.
Having observed such conditions, Sgt. Barron-Lopez instructed her team to seize the dogs. She left a notice at the property for the owner to contact Riverside County Animal Services. The owner has not called Animal Services.
Veterinary Dr. Karen Moreland oversaw the examinations and treatment plans for all 18 dogs. Registered veterinary technicians provided medications, as prescribed, and also cared for some of the dogs by trimming their matted coats and bathing them.
"One of the dogs had mud caked in its eyes so badly – it was the worst such case I've seen in my career," Dr. Moreland said.
Director Robert Miller directed his Field Services Division commander to open an animal cruelty investigation and prepare to submit it to the county District Attorney's office. "These dogs were left in absolutely shameful conditions," Miller said.
The animals are identified as confiscated pets and are not currently available for adoption. Commander Chris Mayer said his officers have not heard from the property owner and are attempting to find out more about what led to such deplorable conditions.